ALL ABOUT THE BIG WORLD WE REALLY LIVE IN
Take a moment to ponder ….
'Friendship is like peeing on yourself: everyone can see it, but only you get the warm feeling that it brings.'
QUICKLY EVERYONE… GATHER AROUND IN A CIRCLE… WE HAVE GREAT NEWS FOR YOU!
NEWS FROM ROLLEASE ACMEDA AUSTRALIA
MOTORISATION:
In our continuing efforts to bring prices down for our customers, the Acmeda Li-Ion 1.1Nm Wirefree Motor has been reassessed, thus reducing the end cost by $33 + GST; Effective as from 16th October, this motor is now wholesaling for $215 + GST.
But hold your horses!!! There's more!! We ALSO have new motor to add to the Acmeda family….
Introducing the NEW Li-ion Q2.0 Rechargeable Wirefree Roller Motor.
So sleek and so gorgeous for those medium sized blinds – able to lift up to 8kgs much quieter than a Swedish shopper buying an ÖKENLÖPARE for personal reasons…."STAAAART THE CAR!!" at just $249 + GST each.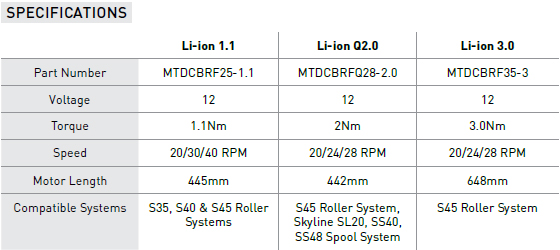 EASY SPRING ULTRA – S45:
The Acmeda Product Release says "The Easy Spring Ultra single roller system offers a high quality, aesthetically pleasing and technologically advanced spring controlled solution. The blind will open to your preferred top location in a smooth and controlled motion, with one simple touch."
o Auto-rise functionality with manual lowering
o Top limit setting for an easy user experience
o Can be installed onto face, top & inside recess fix applications
o Decelerator for smooth controlled movement
o Compatible with Easy-Link
AND NOW FOR OUR PERSONALISED ACMEDA STORY…
Our big medium regular sized honchoes recently visited the Rollease Acmeda plant in Victoria in search of answers to many questions, some of which were window blind industry related. We asked Greg for his thoughts about the site for this newsletter and once he was told that we will protect him and pixelate parts of his privacy (and honestly people… he had no choice), he was more than happy to talk to us;
"….it was a very interesting experience. Their testing facility in particular was incredible, many systems and components are tested around the clock. We have seen firsthand the efforts to test and improve Acmeda Roller Blind Components, so we feel very confident that we are still offering a quality product."
**A Seriously Important Note to Customers from Greg**
This visit has reinforced to us the necessity of booster springs when required.
Effective immediately, we will be including and charging for boosters in Roller Blinds automatically according to the specification.
➢ Customers may request not to have them however this will void the warranty of the blind.
➢ A Fabric Booster Calculator file (Excel) is available for your consultants to utilise for quotation purposes.
Please contact us if you have any questions or require information.
NEWS FROM TURNILS
ARENA HONEYCOMB SHADES** have added a new specially designed control option suitable for patio doors and wide expanses!!! (If you don't believe me, read the spiel from Turnils below…….)
"Arena Honeycomb Shades are now available with Glideshift, a specially designed control option for use with sliding and patio doors as well as wide expanses. The newly designed system partners with a selection of our stylish and functional energy efficient fabrics with a variety of design options available. Like all Arena Honeycomb Shades, Glideshift provides superior insulating properties to control room temperature without compromising on style. Operation is via a pull handle which enables Glideshift to move the shades open and closed."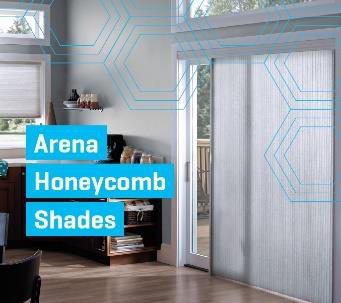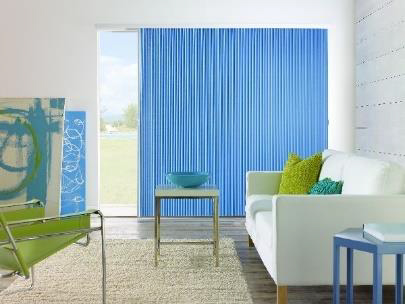 **Get your peoples to call our peoples for more information.
AND NOW FOR … A peeping-tom-like look into the life of a CBC Team Member
Disclaimer:
Picture of banana is for illustration purposes only.
This edition's recipient of honour is Jenny!!!!!
Many of you would know our "JLo-from-around-the-block-many-times" as one of the first point of contact for your calls. Her knowledge in the blinds world is great, sadly however, her height is not.
An interesting fact? She is an expert in the study of all types of knots but whatever she and Gary like to do in their personal life is none of our business.
J-Lo ….
• Likes all furry and fluffy animals, she has a garage full of them.
• Likes hacking into NASA's database when she needs extra space for her shoe cupboards.
• Loves creating all sorts of cute miniature voodoo dolls in her spare time.
Editor's Note: Jenny's lawyer has vigorously assured us that the recent spate of severe pins and needles running rife through CBC staff is no cause for alarm and purely coincidental.
A Reminder to All Our Valued Customers;
2017 Christmas Closure Dates and Deadlines for Orders;
CBC Factory Christmas Breakup Dates;
Last working day this year: Wednesday 20th Dec 2017
Back onboard next year: Wednesday 10th Jan 2018
Blind Ordering Deadlines for deliveries in 2017;
22th Nov: Awnings, Romans, Custom Romans & 50mm Venetians
29th Nov: Honeycomb, Visage, Vision, Metro Hood, Timber Venetian & Panel Glide
4th Dec: Rollers
8th Dec: Verticals & 25mm Slimline Venetians
Soooooo….. until next time darlinks,
Ciao xx